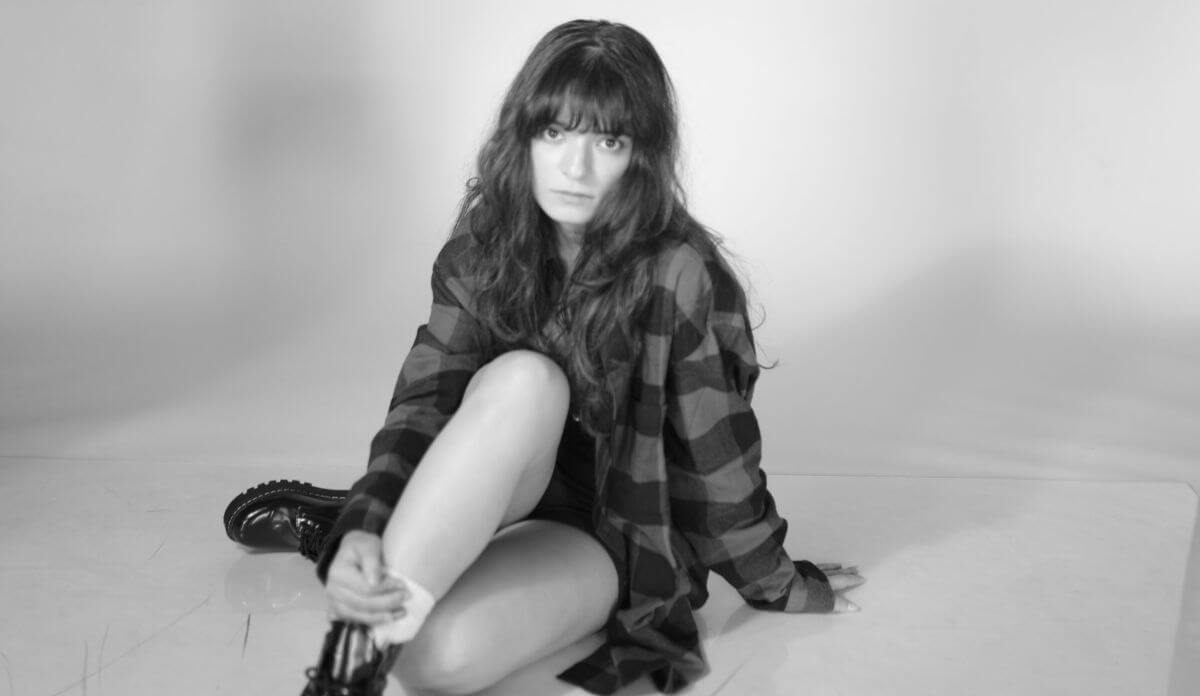 timesofindia.indiatimes.com
When asked about her road to Bollywood, indie singer-songwriter Maalavika Manoj (aka Mali) tells us that it was nothing but a chance encounter with music composer Khamosh Shah that led to her Hindi film debut. "I met the composer sometime ago at an airport through a mutual friend and he had suggested that we work together on a project in the future, but you know that's something a lot of people in the industry say when you meet them. But a few months later, he actually called me to work in an ad, after which he told me that he would like me to sing in his upcoming film project," shares 28-year-old. She adds that until the very end, she didn't know that the song she recorded was for Badhai Do.

Known best for her indie songs such as Rush, Mango Showers, Age of Limbo and Play, among several others, the Mumbai-based artiste tells us that Bollywood isn't something she has actively pursued, but she hadn't closed the doors to it either. Having worked with the likes of AR Rahman and Sapta before, Mali has worked in a few Tamil films, in which she sang for producers like Anirudh Ravichander and Harris Jayaraj.
Singing for other composers

Talking about the process of working for a composer other than herself, Mali says that she enjoys the challenge that comes with it. "I'm quite aware of working in the capacity of a singer and not a writer or composer. I like the challenge, because often, when you write your own music, you play to your strengths, so you kind of write it for the register that you want. That way, you don't really challenge yourself as much as someone else would, because their style is completely different. When you work with a composer – someone who has already got a song done with their vision – your job is not to debate how it's made, but to deliver what they have."
Maalavika Manoj expressed that she wants to go on tour with her band for concerts and travel, but she says it's difficult to plan because of the pandemic.
Trying out new things

For Mali, the last couple of years have been all about various collaborations and trying out new things. Besides dabbling in production and composing for projects, Mali sang for ad films for the first time, and also wrote for other artistes. "I already do all of these things, but I have been exploring them in more in-depth ways," she points out. "Writing for others is mostly about give and take. I don't think you have to get into the mind of the person you are writing for. You have to spend a lot of time with them, find a common ground, and channel something that makes sense to both parties. And that takes time. Sometimes it's a more natural connection when it's a person you know well. At other times, when you meet someone from different walks of life and age groups, you have to think about how you would be in their position. Besides, understanding feedback in music is crucial. Unless you are someone who knows a lot of theory, it's difficult to get your point across if you like or don't like something. Sometimes people don't have the vocabulary to communicate exactly what they want. These are skills you pick up along the way," she adds.
Pandemic releases

Apart from putting out her first full-length album, Caution to the Wind, Mali also released an animated music video last year – also a first – for Sitting on the Fence. Talking of the effects that the pandemic brought in her career, she shares, "I don't play as many gigs as I used to pre-pandemic, even though things have picked up right now. The entire idea of a live performance has shifted in some ways, and it did take a long time to get used to not playing live so often. But I also think this has helped me to think more about releasing music. That is still a way to connect to your audience and it's helped me through the lockdown. To make a release in itself, I feel, is a performance in its own way. It's just that you don't need a stage for it."

And has the lockdown changed her as an artiste? "Not drastically, but I had to delay a few things on my bucket list that I planned for the next few years. I planned to do a big national tour with the album, but those hopes were dashed. But that's okay. We all had to adapt to the new situation," she says.
What the next 10 years look like

Having been in the field for over a decade, Mali maintains that she is consciously trying to find ways to make her work interesting for herself to work on, as well as to consume. While her dreamy vocals are reminiscent of classic pop from the 80s, her eight-track EP shows that she isn't one to restrict herself to a certain kind of sound. So, what's next for her, musically? "I think composition is something I want to explore more. It's something I already do with my music, but composing outside of it – to take on other projects that explore that side of my creativity – is something I want to pursue on a personal level," she says.

Commenting on what the influx of indie artistes to the mainstream films means for the industry, Mali notes that for once, Bollywood's sound will change for the better. "Bollywood was not as experimental as it used to be for the longest time. As far as I can remember, the last time someone went experimental with it was Rahman back in the 90s. Perhaps the influx of indie musicians into the Bollywood circuit will be the change in sound that it needs. The industry is also growing with the youth and are thinking about what they gravitate towards. And the youth in India is more connected to international media and has a more eclectic taste in everything than ever before. So, to give them a sound that they are so used to associating with Bollywood might not cut it anymore. It's become more about putting out things that are fresh," she shares, adding that she has a bunch of songs cooking in her studio.