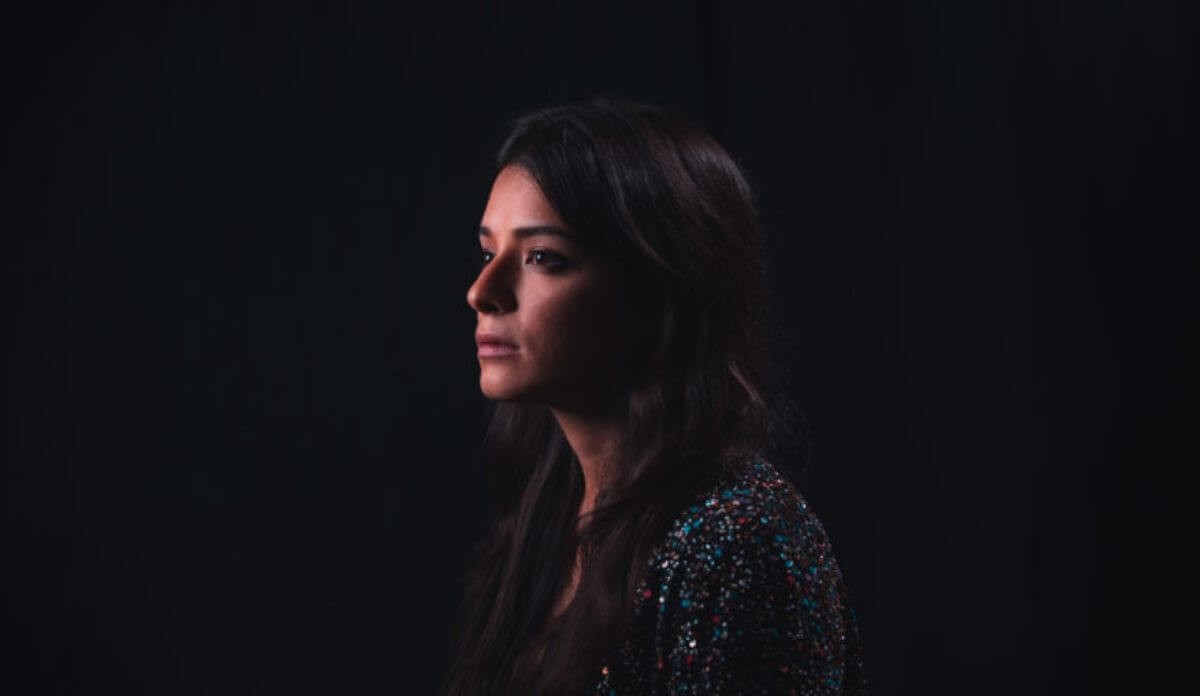 beatcurry.com
Ashes', the latest single released by Mali, aka singer Maalavika Manoj, features a powerful blend of melancholic vocals, minimal but apt music, and a depiction that syncs with the mood well. After releasing her last album 'Caution to the Wind' in 2021, the Mumbai-based Indian songwriter-singer is now back with her soulful single, which is indeed very close and personal to her. Read on to know more.
Mali has been quite active in her musical journey since 2013. Her work has created a lot of stir and judging by her latest single, we can conclude that she has come a long way. From being featured in 'Forbes 30 under 30' and Harper Bazaar's cover to working with coveted names in the music industry such as Sony Music India and AR Rahaman, Mali has accumulated multiple feathers for her hat. Her work has drawn attention from esteemed media outlets such as The Hindu, The Verve, Deccan Chronicle, Rolling Stone, etc. She was also featured in the BBC Documentary 'Rhythms of India' by BBC World News. Other than that, she is a TedX speaker multiple times. Recently, she was also selected to be a part of Spotify's global RADAR program.
Her latest release, 'Ashes' is another somber masterpiece in her soundscape. It's a perfect blend of lyrics that pierce your heart, simplistic music that shoulders your wistful mood, and a depiction that resonates with the empty feeling that heartbreak invokes. The melodious track was released on 23rd November 2022, while the video was released on 2nd December 2022.

Mali has a beautiful voice. Her vocals are smooth, and sweet, well drenched in emotions. She extensively and effectively uses harmonies in the song, without overdoing it. The harmonies enhance the overall vocal range that the song puts forth and easily establishes them as the favorite bits that you would wish to listen to again after hitting the replay button. The songwriter has proven her lyrical prowess as she penned down some of the most hitting and resonating lyrics for a sad song. The whole song is an open letter addressed to ask the whereabouts of an ex when staying away from them makes you miss them terribly, a sore reminder that they aren't a part of your life anymore.

Powerful lyrics like "And A Complicated Rhythm Is A Friend Of The Rhyme", "Hope you're happier now Than you were last year", "Can't Stand The Sight Of My Reflection Anymore, A Walking Callous Numb From Skin To The Core", "Till The Flames Put Out And I Have Only Ashes To Inhale", "I'm Barely The Same Since You Washed Your Dirty Linen In The Water Of My Pain" hits straight to our conscience and provide enough food for thought till an eternity.
The music appears purposefully concocted and fitting to the emotions and needs of the track. Jishnu Guha's guitar carries on the track like a steady pillar, while Mali weaves subtle magic with her synths and the piano notes. The instruments are mellow, giving the vocals enough space to shine through the track. It all feels so balanced. 'Ashes' treads a more barebones acoustic route than Mali's previous offerings, combining folk and dream pop influences, whilst still retaining a subtle nod to the more mellow tracks on her previous album such as "Horoscope" and "Really? Not Really"
he best part about the track is that it all seems subtle for a moment before you delve deeper into the deeper meanings and imagery the song creates. The seemingly simple video shows Mali roaming around different areas of a medieval castle in Klam, Austria while she sings her thoughts. The video is quite metaphorical. Mali continuously changes her position which signifies how unsettled her mind is after the loss of her love. She is no longer the same person, but an empty, lifeless person, just like the old magnificent castle constructed in 1149. The depiction beautifully emotes the situation when one feels a strong sense of connection with the other person even after they're no longer around. Fabian Uitz has definitely hit the bull's eye with this piece of work.

According to Mali, she had written this song prior to the release of her previous album. She had recorded a demo with her guitar after her breakup, which triggered the emotions and words that enlivened this track. She then collaborated with an old friend and one of the brilliant minds in the business, Aria Nanji to produce and mix the track.

The interesting fact was that the whole track was produced and recorded within 24 hours at Island City Studios, Mumbai!

So, what are you waiting for? Head on to YouTube and your favorite streaming platforms to listen to this gem of a song. It's fresh, melancholic, subtle, and has all the charms required for a great listen!